Galaxia is the solution with the biggest sizes of TESI's interlocked doors.
Distinghuisble by his elegant and bright access thanks to his huge lateral glasses make this model unique. 
Galaxia has a cylindrical wide shape and allows the transit of wheelchairs and the control of the flow guaranteeing a high level of security. 
Galaxia è is a reliable product, thanks to his easy installation it adapts to every environment's design.
Typical Application:
Retails

Interlocked access for banks or jewellery

Aeroporti, hotels, museums 

Control rooms
Size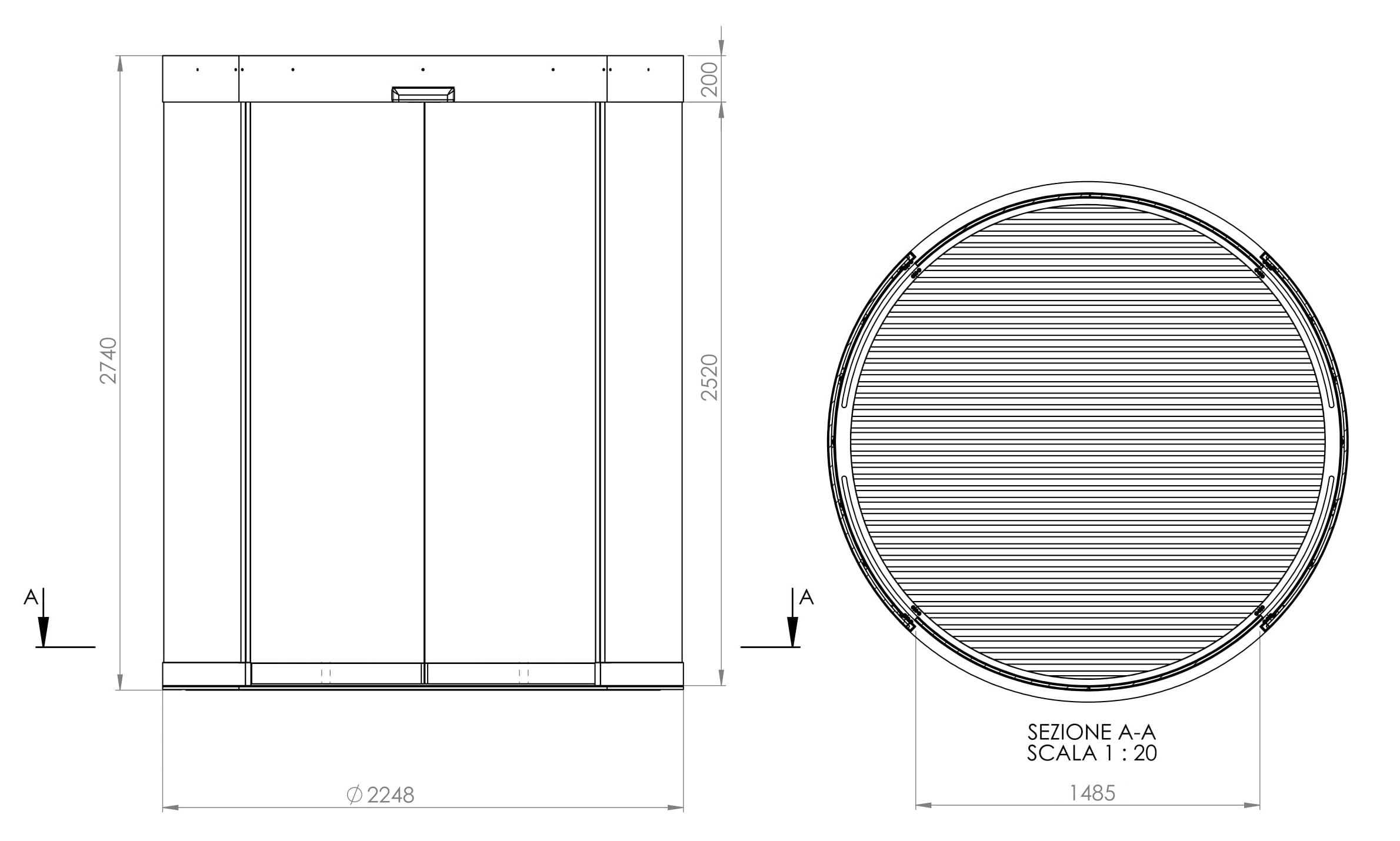 Standard equipment
Curved glass side walls
Command console
Light semaphores
Voice communications for users in transit
Presence sensors
Security lock in closing
Optional equipment
Access control with card readers, biometric reader
Door opening sensors
Metal detector
Internal micro-camera
Touch-screen control console with voice commands
Self-management with internal compartment control for object detection
Single-person transit control
Embossed finish in RAL colors
Stainless steel carter