The sliding doors designed by Tesi Tecnologia & Sicurezza are of extreme elegance: glass with crystals and polished edge without profiles, stainless steel finishes create a continuity between the internal and external environments.
The new generation motors reach a first-class energy efficiency, reducing vibrations and making the noise difficult to hear.
The sliding doors have been designed following the UNI-EN 16005 standard.
Typical applications:
Businesses
Automatic accesses for self ATM areas
Interlocked accesses for jewelers and banks
Airports
Control rooms
Hotel entrances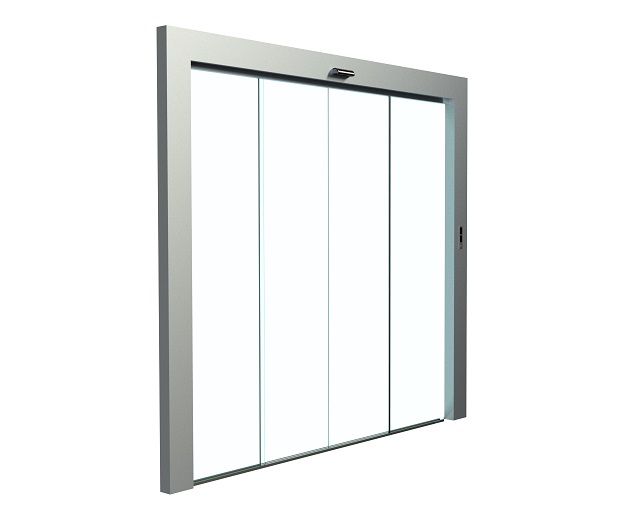 Size
More types of glass can be mounted
The automations follow the UNI-EN 16005 standard
Basic equipment
Optional equipments
Access control with card readers, biometric reader
Door opening sensors
Internal micro-camera
Touch-screen control console with voice commands
Checking the transit direction
Embossed finishes in RAL colors