REGIA is a remote console that allows managing the access in a simple and elegant way. It consists of a 9-inch touchscreen and an integrated speaker that informs on the system status both using display and synthesized voice.
The console uses an advanced wireless communication protocol to interface the used with the access control system. REGIA has an integrated battery that keeps it on for more than 8h.
REGIA is elegant and smart, it is designed for high-security environment that does not want to give up  to a refined design.
Typical applications:
Datacenters contol room
Banks and jewelry
Gate controls
Airport secuirty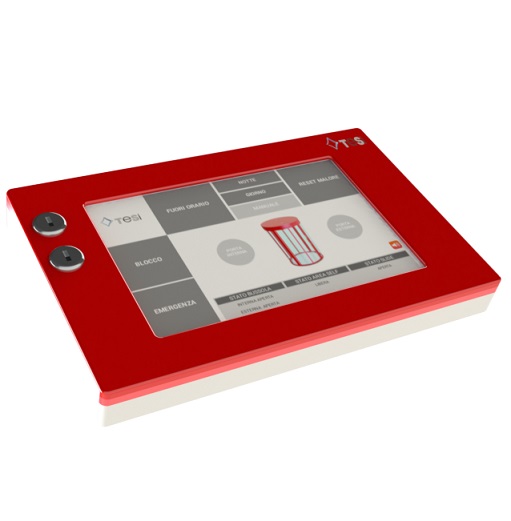 Standard equipment
Standard case size: 323 x 191 x 30mm
Display touch: 9.6''
Serial communication BUS 485 and bluetooth
Integrated battery for 8h
Optoisolated inputs
Speaker
MicroSD slot to log events