This high-security booth aims at meeting the most demanding requirements and maintaining the highest security standards, without compromising its appearance.
PITAGORA is an anti-burglar interlocked security booth with curved sliding doors made of laminated glass and supported by a reinforced structure on a square base.
The PITAGORA high-security booth can be easily integrated into Tesi Tecnologia & Sicurezza's state-of- the-art devices. It fits perfectly into the environment where it is installed and ensures accurate and secure access control.
Typical use-cases:
Businesses
Automatic accesses for self ATM areas
Interlocked accesses for jewelers and banks
Airports
Control rooms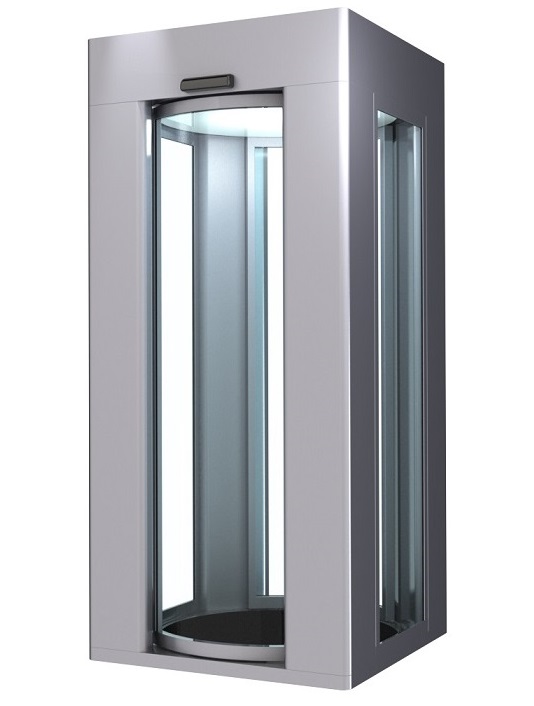 Size
Standard Equipment
Laminated glass interlocked curved sliding doors
Control panel
Optical warning devices
Voice communications for users in transit
Door opening sensors
Presence sensor
First entrance/last exit kit
Security closing block with mechanical lock
External door release system with Area Self operating mode
Optional equipment
Access control with card readers, biometric reader
Built-in metal detector
Internal micro-camera
Touch-screen control panel with voice commands
Self-management system with internal compartment control for object detection.
Single person transit control
Embossed finish in RAL colours