To improve our high security standards, Tesi is proud to present GEMMA.
An innovative high-security booth featuring a larger inner space thanks to its oval shape.
Moreover, its upper movement containment beam has reduced dimensions.
It is fully made of glass with steel profiles and equipped with motorised interlocked curved sliding doors, and a manual first entrance and final exit door on the side. Also available with redundant movement.
GEMMA is a state-of-the-art product, which can be easily integrated into the most innovative high- security systems, as it ensures security, reliability, and high performance.

Typical use-cases:
Businesses
Automatic accesses for self ATM areas
Interlocked accesses for jewelers and banks
Airports
Control rooms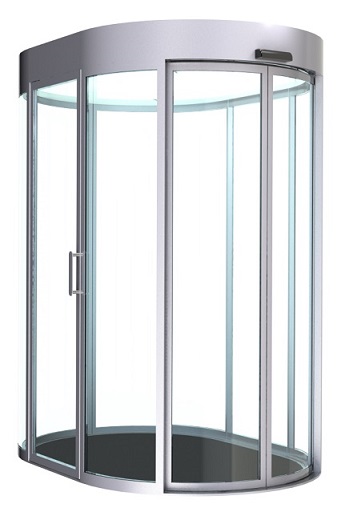 Size
Standard equipment
Laminated glass 19/21
Semi-finished steel door frame 30/10 (thickness)
Reversible brushless motor with electric safety brake
Touch-screen control panel with a 9.7" display, voice commands, event memory, and touchscreen night block (optional).
Intercom system, traffic lights, and optical warning devices
Voice communications for users in transit
Door opening sensors
Presence sensor
First entrance/last exit kit
Electrical cylindrical piston with Euro profile on manual door
Security closing block with a mechanical lock
Optional equipment
Access controls with biometric and face readers, and RS232/RS485 connections
Metal detector
Internal micro-camera
Anti-hostage system with single person transit control via OPLA' (One Person Limited Access) system
Embossed finish in RAL colours